A special thanks to our sustaining members!

Sustaining members
The sustaining members of the Kids Lung Register foundation (KLR e. V.) support our independent work with their regular donations. First and foremost the sustaining members support our activities with the objective of promoting research and improvement of the pathophysiological knwoledge, diagnostics, therapy, prophylaxis and epidemiology of all rare diseases involving the lung.


Sustaining members of the KLR e. V. are natural and legal persons, as well as institutions, who make an annual contribution of at least 1000 Euro for the support of the KLR e. V. They may attend the annual general meeting of members (without the right to vote).


Our sustaining members are:

* German society for pediatric pneumology (Gesellschaft für pädiatrische Pneumologie e.V.)
* Hirmer Foundation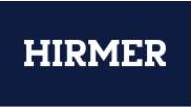 The Hirmer Foundation has granted a 3 year unrestricted research project starting 2012 to the Lung Research Group at the Hauner Children's Hospital, Prof. Griese for a project to be done in cooperation with the research group of Prof. Kerem, Jerusalem.
The topic of the support research is rare lung diseases in children: Diagnosis, mechanism of diseases and development of new therapies. lt is the intention to support research in this area and to build a close cooperation with Prof. Kerem, Hadassah, lsrael.
The grant is divided by 50% between the two institutions.